The sunlight as it skims across the surface of the blank canvas. The way the charcoal feels in my hand, as lines and forms and shadows emerge from out of nothing. The sound of the brush on the canvas. The scrape of the palette knife.
And the color, as it builds and twists upon itself in a harmonious crescendo.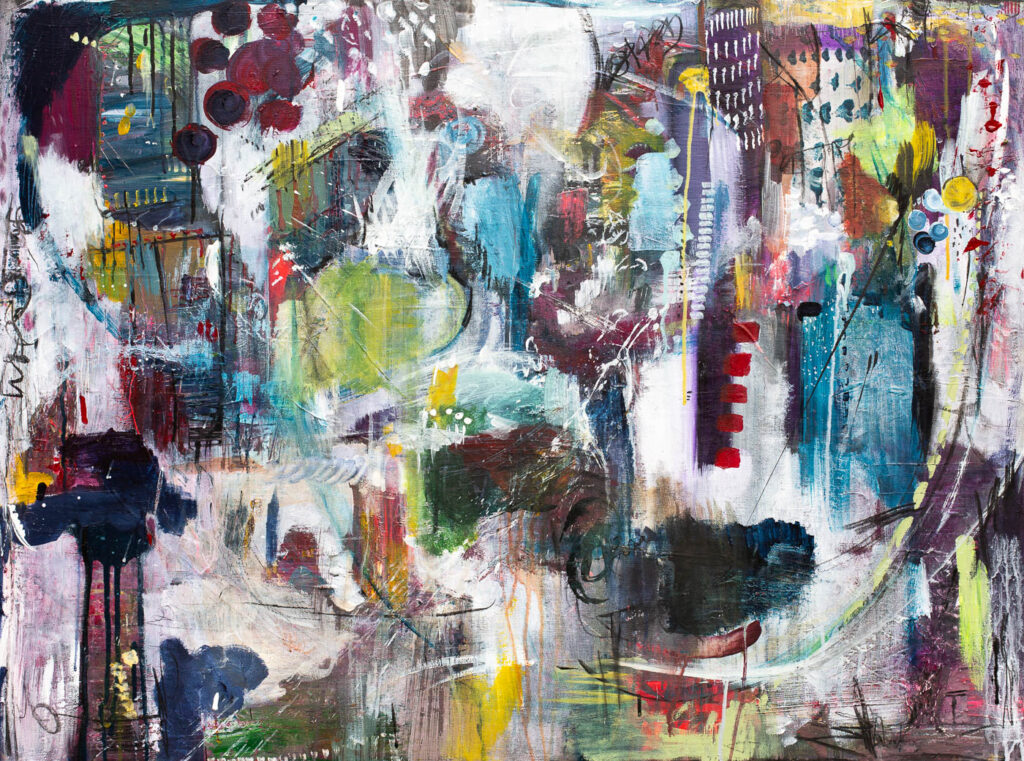 When I'm painting, everything makes sense.
There is calm, there is love, there is freedom, there is balance.
There is beauty in the chaos.
---
What other people are saying…
I see so many elements and images in it- it does have a photographic quality. So intriguing.

-Nancy
This painting is awesome. You have always had an incredible eye for how things should come together.

– Kayla
Newsletter
Sign up to my newsletter